Event Date:
Friday, May 24, 2019 - 7:00pm
Event Location:
Maier Performance Hall
"Unlike other Escape Artists, I don't escape from straight jackets, chains or restraints. I guide my audience on a journey to escape with me, where magic just might be real, the laws of physics knows no bounds and gravity is whatever I want it to be. I only ask my audience one thing… escape with me and may you never look at the world the same way again."  - Joseph Reohm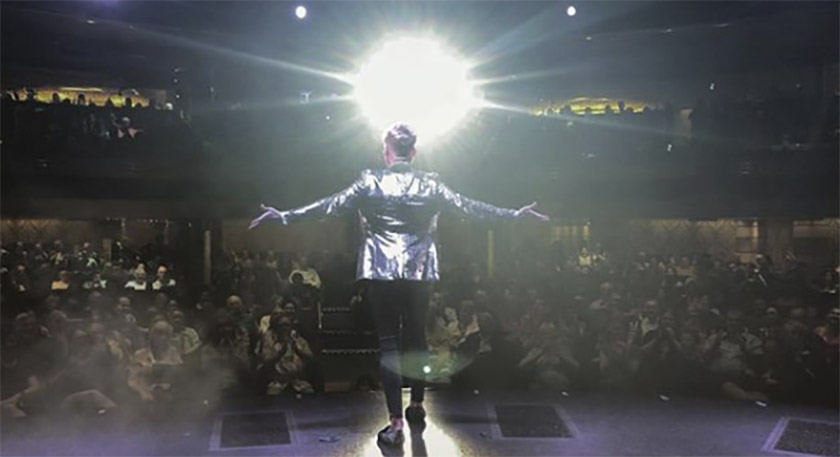 International award-winning magician Joseph Reohm, who appeared on season 11 of NBC's America's Got Talent, brings his magic and illusions back to the Maier Performance Hall stage at Peninsula College Friday, May 24, where he first wowed local fans back in 2015.
Reohm's show is set for 7:00 pm. Admission is free to Peninsula College students and by donation to staff and community members. The show is rated PG 13.
"We are very fortunate to have Joseph Reohm back on our campus this Friday for the last ASC show of the school year," said Casandra White, student government vice president of programming. "He appeared here in 2015, and was a big hit. He will test the laws of physics and put on a breathtaking performance."
The Seattle native, who now resides in Hollywood, has performed all over the world in a wide variety of settings, from corporate events to NBA halftime shows. He has been seen by millions on television networks including NBC, TruTV, E, the CW and SyFy. He has also been featured in People Magazine and Us Weekly, among others.
"You grow up learning that things cannot disappear, things can't float, that eventually everything must fall," Reohm said in an article in Ladygunn Magazine. "But I create a world where things defy the rules, I want to create something that can't be experienced anywhere else. It's real actual magic happening in front of you because it makes you wonder, even if just for a moment, what's real and what's possible."
Reohm, who was named the Association for the Promotion of Campus Activities (APCA) Magician of the Year in 2017, has received great reviews from his edgy, mind-blowing magic where the audience is part of his act. https://www.neon-entertainment.com/magician-joseph-reohm/
For more information contact Jeremiah Johnson at jjohnson@pencol.edu .